Get Ankify
Use these links for updates as well.
Full Version License
Ankify comes in free and paid versions. Free version has all of the features of paid version but will convert only the first 10 files it finds each time. You may, however, use it indefinite number of times.
I know everyone has different study styles. There is no reason to spend a lot of money on a tool that doesn't work for you. With the free version, you'll get to try Ankify as much as you can. And if you end up using it extensively, you can then support me with the full version.
Let me know if you have trouble affording it.
Why Get Paid Version
The biggest benefit of paid version is to be able to convert an entire folder of notes in one go, including all the subfolders. This is really convenient when you have a lot of markdown files. For example, I use Ankify for my medicine folder that has about 1,200 files and 7,500 cards: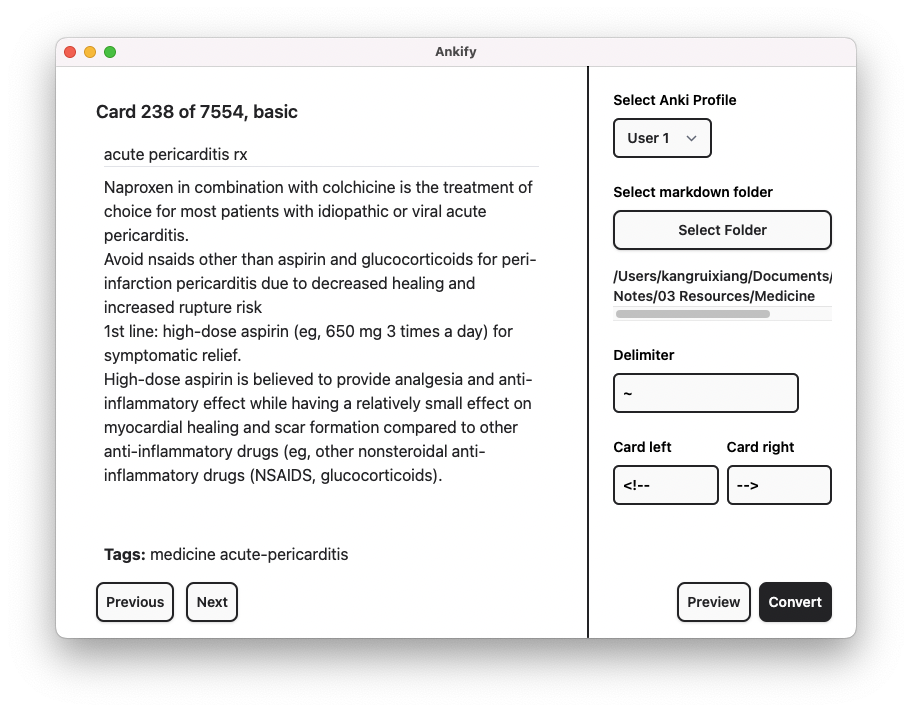 This generates 2 files to import into Anki. Then I make filtered decks from the tags.
Troubleshoot
You may have trouble with opening Ankify after installation with unidentified developer error. If so, use the "Open" option in the application folder to open Ankify: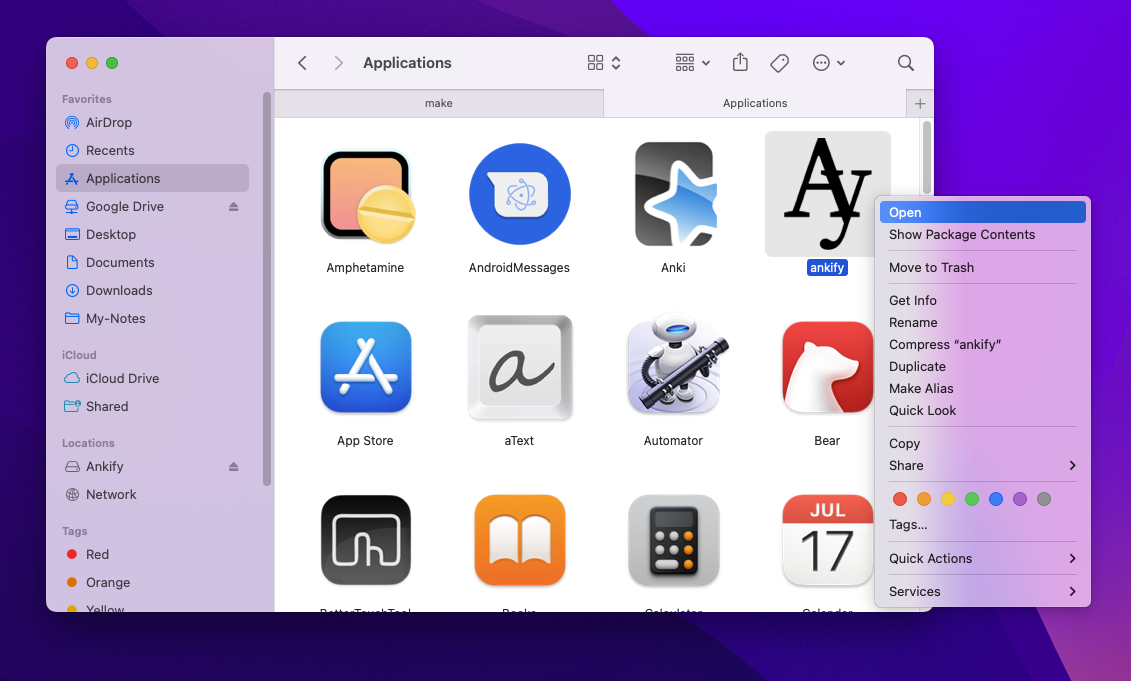 You might get similar error on Windows and will need to use "Run Anyway" option: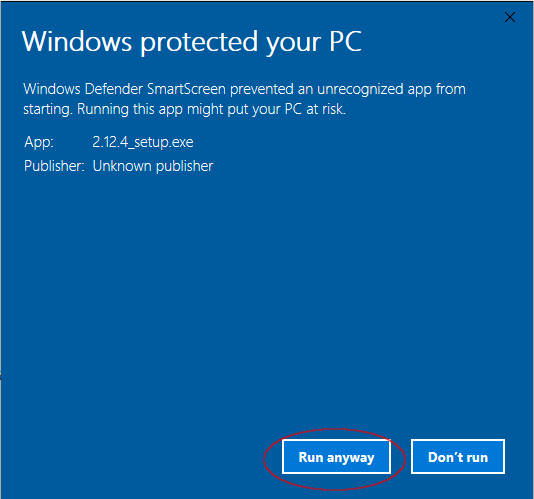 Changelog
1.0.0
First release.